Foster Youth Success Initiative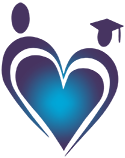 How to Apply
Begin here and get started on your future!
1. Apply Online
New students – go to www.fullcoll.edu *
Continuing students – no need to re-apply
Returning students – go to www.fullcoll.edu*
* Foster Youth student will need to provide "Ward of the Court" letter to show proof of CA Residence.
2. Apply for Financial Aid
Follow the Steps to Financial Aid
Apply at www.fafsa.ed.gov
Continuing students – Renew your fee waiver for the next academic year. Fee waivers DO NOT carry over to next Fall. You must complete a new fee waiver (BOGG) for the next academic year.
For more information about Financial Aid at Fullerton College visit financialaid.fullcoll.edu
3. Orientation
Available online, no appointment needed
Access the orientation through your myGateway account, under "Student Links"
For information go to Orientation
4. Assessment
To enroll in Math, English, Reading, ESL or Chemistry most students will need the placement test **
Schedule an appointment to take the assessment test at:assessment.fullcoll.edu
New students sign up for Group Advising at the Assessment Center upon completion of assessment
** Student  that have taken as Assessment Test within 2 years at another CA Community College or passed an AP Test with a score of 3,4, or 5  or successfully completed Math and/or English at another college or university (including FC or CC) Must fill out the following form to be exempt from the Assessment Test: Alternative Assessment Form
5. Apply to EOPS
Fill out an application: www.eops.fullcoll.edu
EOPS Office, 2nd floor 2000 bldg. Room 2020
(714) 732-5382, Foster Youth Liaison
New student Orientation-Available online, no appointment needed
Intake Appointment with EOPS Counselor for Student Education Plan for the upcoming semester.
Appointment with the Foster Youth Liason, Dolores Cornejo and complete Foster Youth application
6. Apply to the FYSI Program
Apply online:https://fosteryouth.fullcoll.edu/ 
FYSI Program Information Flyer
7. Update Personal Information
Access myGateway – check accuracy of email address, mailing address and phone number
8. Register for Classes
Registration appointments are sent by email
Go to myGateway and register
9. Complete EOPS Online New Student Orientation & FYSI Mini Conference/Program Orientation
Located on the EOPS homepage at http://eops.fullcoll.edu/