Foster Youth Success Initiative Program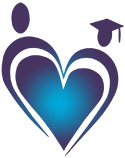 How to Apply
Begin here and get started on your future!
1. Apply Online
New, Returning students please apply to the link below & Continuing students – no need to re-apply:
https://admissions.fullcoll.edu/online-application/ 
(Foster Youth student 19 year and under will need to provide "Ward of the Court" letter to show proof of CA Residence.)
2. Apply for Financial Aid
Follow the Steps to Financial Aid
Apply to FAFSA : www.fafsa.ed.gov
Apply to Chaffee Grant: https://www.chafee.csac.ca.gov/ 
Continuing students – Renew your fee waiver for the next academic year. Fee waivers DO NOT carry over to next Fall. You must complete a CA College Promise Grant (CCPA) formerly the BOGGG for the next academic year.
For more information about Financial Aid at Fullerton College visit financialaid.fullcoll.edu
3. Fullerton College Online Orientation
Access the orientation through your myGateway account, click  "Fullerton" on left hand column
Click on Orientation Links: "New and Returnign Students" and "Fullerton College Orientation"
4. English and Math Course Placement
Mail or hand deliver copy of your 11th or 12th grade high school transcripts (non-wighted GPA must be on rtanscripts) to the FC Assessment Center, 3000 BLDG or bring your Group Advising Appoinment in General Counseling, or EOPS/FYSI Counseling Appointment. Also, include any test scores you may have availabl, such as AP,IB, CAASPP results.
To be placed into an ESL Course, students will need to take our assessment test. Please visit the assessment website to schedule your appointment: http://assessment.fullcoll.edu and sample questions are available online to help you prepare.
If you cannot access your high school transcritps, have international transcripts or other college transcripts, please contact the Counseling Center (714) 992-7084. Please attach your personalized Assessment Center Cover Sheet to all docments submitted to the Assessment Center. You can access your personalized Assessment Cover Sheet by visting: https://forms.fullcoll.edu/casc/ 
5. Apply to EOPS Program
Apply online or add your information to the waitlist:  www.eops.fullcoll.edu
EOPS Office, 2nd floor 2000 bldg. Room 2020
Eligible student will be notified via email with a password and Instruction to complete the EOPS New student Orientation
Intake Appointment with EOPS Counselor for Student Education Plan for the upcoming semester.
6. Apply to the FYSI Program
Apply to FYSI Program online:  https://fosteryouth.fullcoll.edu/ 
7. Attend FYSI Program Orientation
Eligible students will be contacted to schedule in-person orietation with FYSI Program Staff.
8. Update Personal Information
Access myGateway – check accuracy of email address, mailing address and phone number
9. Register for Classes
Registration appointments are sent by email, please visit myGateway and register
10. Check the Status of your Financial Aid
Students may have unsatisfied requirements that need to be completed before you money will be disbursed. THe most common
is completing verification that the Departmetn of Education/CSAC selected for the student for:
Step A: Log into myGateway
Step B: Click on Webstar
Step C: Select  Financial Aid
Step D: Select My Overall Status to check for any unsatisfied requriements