Foster Youth Success Initiative Program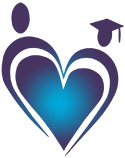 3 required counseling appointments
1st Academic Counseling Appointment must be completed within the first 8 weeks of the semester (January 4th – February 26th, 2021)
2nd Academic Progress Report (APR)

3/1/2021

–

3/12/2021 @ 11:59 pm

(The APR

instructions

will be emailed to all

 students

v

ia Canvas email

on

3/1/2021

)

If you are an FYSI student that is also in the EOPS Program – Please submit your APR on the EOPS Canvas Page
If you are an FYSI student that is not enrolled in EOPS – APR must be submitted on the CARE/FYSI Canvas Page

3rd Academic Counseling Appointment must be completed by May 28, 2021 (April 5th – May 28th, 2021)
FYSI Academic Counselors are Dr. Arnette Edwards and Veronica Rios.
Specialist Appointment
You are required to schedule one Coordinator/Specialist Appointment with Dolores Cornejo during the semester and no later than May 28, 2021. (February 4th – May 22nd, 2021)

Please note that appointments with Dolores will not count for Academic Counseling Appointments.
Tutoring/Workshop
New students are required to complete 3 hours of tutoring for the semester by May 22, 2021
Continuing students have the option to complete 1 workshop or complete 3 hours of tutoring by May 22, 2021
For any questions about your Workshop or Tutoring hours please send an email to
Alejandra Alvarado at AAlvarado@fullcoll.edu and Dolores Cornejo at DCornejo@fullcoll.edu