Foster Youth Success Initiative Program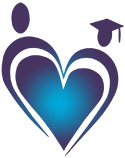 Workshop Opportunities – 2021/2022
Workshop credit is given to continuing FYSI Students, however, new students
are encouraged and welcome to attend workshops with Coordinator/Specialist approval.
For questions on your workshop confirmation please email, EOPS Specialist Alejandra Alvarado – AAlvarado@fullcoll.edu
Alejandra will be close with all campus departments that are offering workshops and track workshop attendance for the EOPS, CARE, and FYSI Programs.
CARE, CalWORKs & FYSI Program Workshops
Budget and Balance Workshop
Date: Thursday, October 14, 2021
Time: 12:00PM-2:00PM
Children & Parenting Workshop
Date: Thursday, October 21, 2021
Time: 10:00AM-12:00PM
Soroptimist "Live your dream" Workshop
Date: September 17, 2021
Time: 10:00AM-12:00PM
Mindful Self-Compassion Workshop
Date: Friday, September 24, 2021
Time: 10:00AM-12:00PM
Community Partner Workshops
Students that would like to receive workshop credit for attending a community workshop(s), please email FYSI for approval at fosteryouth@fullcoll.edu 
If approved to attend a community workshop – student will be provided instructions to verify their attendance.