Foster Youth Success Initiative Program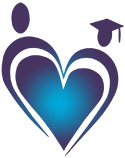 LEGISLATION UPDATES:
Governor Newsom Signs Bills to Expand Chafee Access and Improve Services for Homeless Youth
Governor Newsom has signed two bills co-sponsored by John Burton Advocates for Youth. Senate Bill 150, authored by Senate Jim Beall, improves access to the Chafee Education and Training Voucher by authorizing the California Student Aid Commission to award up to 200% of the Chafee ETV allocation amount during the first award cycle, allowing a greater number of students to receive funds at the beginning of the school year, when funds are needed the most. It also replaces the Chafee ETV's existing Satisfactory Academic Progress (SAP) requirement with more flexible standards and requires each school to offer an appeal process to account for the unique circumstances of foster youth. Assembly Bill 1235 renames facilities currently called "runaway and homeless youth shelters" to "youth homelessness prevention centers," increases the categories of youth who can be served at the centers and expands the number of nights youth can stay at these facilities. These new laws will be among those discussed on a web seminar on Wednesday, October 30 hosted by the Alliance for Children's Rights. To learn more and register, follow this LINK
Bill Aims to Remove "Lookback" Eligibility Provisions For Children in Foster Homes
The Family First Transition and Support Act of 2019 (FFTSA) has been introduced in Congress, one of two bills currently being considered to ease states' transition to implementation of the Family First Prevention and Services Act (FFPSA). This bill proposes, among many other provisions, to expand federal funding to states by removing the income test and certain other criteria in place for children entering or in foster care, who are placed in foster family homes. The "lookback" eligibility provisions—which tie federal foster care funding eligibility to defunct 1996 Aid to Families with Dependent Children (AFDC) program income tests—would not be removed for non-foster family home settings, however. FFTSA would also increase funding for the Promoting Safe and Stable Families program and provide funding for several other FFPSA implementation activities. The other bill being considered is the Family First Transition Act, which proposes to adjust the implementation of the "well supported" requirement for prevention services reimbursement under FFPSA. The bill would also provide transition funding to help states implement FFPSA and provide short-term funding certainty for states with expiring waivers. Read about the Family First Transition and Support Act HERE, and the Family First Transition Act HERE. 

Free Smartphones Coming Soon for Foster Youth
A collaboration between iFoster, the California Lifeline Program, and Boost Mobile will soon be making free smartphones available to eligible foster youth. Youth between the ages of 13 and 26 inclusive who were in care at some point on or after their thirteenth birthday will be eligible. For minors currently in foster care, the placing agency will have discretion over phone access. The program includes a free LG Empire phone, unlimited talk and text, unlimited data, mobile hotspot, SD video, digital literacy training, and ongoing technical support. The program is expected to roll out this Fall and youth can get on the waiting list by texting or emailing iFoster at 530-414-5060 or phone@ifoster.org. A flyer that can be provided to youth with details can be found at this LINK.