Foster Youth Success Initiative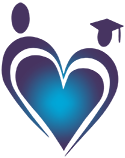 APR Information for EOPS/FYSI Students:  EOPS Spring 2018_ APR Student Instructions Info

EOPS_No-Pass Counseling Walk-In schedule Spring 2018
APR Information for FYSI ONLY Students : Spring 2018 _FYSI Academic Progress Report Form
Spring 2018 _FYSI Academic Progress Report Form
FYSI Only Students_No-Pass Counseling Walk-In schedule Spring 2018
Announcements Academic Support Center: The Academic Support Center (ASC) provides instructional services to students and staff to assist students in achieving academic success in all academic areas. The ASC is comprised of three related services: the Skills Center, the Tutoring Center, and the Writing Center.
**NEW STUDENTS TO THE FYSI PROGRAM ARE REQUIRED TO COMPLETE 3 HOURS OF TUTORING MINIMUM WORKSHOP OPPORTUNITIES – Please contact the FYSI office if a workshop or event is not listed to verify that you will receive credit for attending. WORKSHOP VERIFIC. FORM _REVISED 1-29-18
FYSI Academic Calendar Spring 2018_
FYSI Community Conversations Sp18
FYSI FINDING PURPOSE IN YOUR PAIN
Writing Center Workshop Spring 2018
Transfer Center Spring 2018 Calendar
Cadena Cultural Spring 2018  Calendar
Spring 2018 Cultural Tours Flyer – online version (003)
Financial Aid Fridays Spring 2018
Online Financial Aid SAP Workshops – NOT FOR APPEALS
Habits of Mind Flyer – Spring 2018
Career Life Planning Center Activites 
Teen Leadership Foundation Events:Please contact the Foundation if you have any questions regarding events.