Foster Youth Success Initiative Program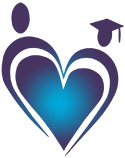 FALL 2020

FYSI BOOK AWARD INFORMATION
Click on the link below titled, "FALL 2020 FYSI Book Award List" and search with your student ID#. You can do this by clicking on "CTRL" and the letter "F".
Insert your ID # on the search toolbar and hit enter.  When it locates your student ID#, you have received a book award. If your student ID # is not on the list,
send an email to Dolores Cornejo dcornejo@fullcoll.edu Remember you must be enrolled in units in order to receive a book award.
Fall 2020 FYSI Book Award and Program Status 09-09-2020
Bookstore process for FALL 2020 book awards revised
FYSI Students cleared can begin using purchasing textbooks at the Fullerton College Book store online:
The last date to use the FYSI Book Award is Wednesday, September 30, 2020 
(FYSI Book Awards do not roll over to the next semester & your account will be deactivated)
If you have any questions or concerns, please email Dolores Cornejo dcornejo@fullcoll.edu