Foster Youth Success Initiative Program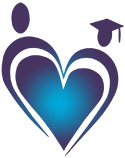 FALL 2021 FYSI BOOK AWARD INFORMATION
The process for accessing your BSA funds is as follows:
Use the following campus single sign in by visiting, https://forms.fullcoll.edu/bookstore-tcs/.  This will take you to the bookstore website with the books you will need for your classes already displayed so you can select what you need OR you can go directly to the bookstore website at https://bookstore.fullcoll.edu  and search for your books by clicking on textbooks.  I have also attached the online order guide for your reference. STEP-BY-STEP BOOK AWARD PROCESS
Note that the FYSI book award amount for fall 2021 is $400.00 and the purchase period to begin using your Book Service Award will be on Monday, August 9, 2021, and the last day to use your Book Service Award is on Friday, October 1, 2021. Students that are eligible for the book award should have already been emailed by Dolores. If you are granted a book award, please use it before purchasing your books. If you buy your books before and plan to return them to repurchase them to use your book award money, this will be under the bookstore's discretion, and they can deny this refund/exchange. If you experience any problems in purchasing your books through the bookstore system, please email the Bookstore Manager- Nick Karvia, at nkarvia@fullcoll.edu.
If you experience any problems with your FYSI Book Service Award account or have an issue that requires immediate attention, you can email Dolores Cornejo at dcornejo@fullcoll.edu.